The venue
The Planetarium of Pamplona was opened on November 26, 1993. Over these 20 years the institution has developed an intense cultural activity in many different fields through exhibitions, seminars, lectures, courses, conferences, workshops and of course, planetarium programs. Its facilities have hosted the most varied displays of paintings, sculpture, photography, poetry, music, adventure, traditions, news, sport, environment, technology ... and of course, Science and particularly Astronomy, the authentic alma mater or this center.
A generation of students has gone through our facilities participating in the "Escuela de Estrellas / Izar Eskola / School of Stars", a program designed to provide support to formal education of all pre-university levels, for students from 3 to 18 years-old.
The Planetarium of Pamplona is also a national reference in the defense of the natural darkness of night, being host of the first General Assembly of Cel Fosc, Association against Light Pollution in September 2006, promoter of Calar Alto Astronomical Photometry Course for Measurement Light Pollution which this year celebrated its fourth edition and coordinating the cornerstone project "Dark Skies Awareness: seeing in the dark" for the Spanish Node of the International Year of Astronomy-2009. At the regional level we have contributed to regional and local legislation about the protection of the night and, as a practical example of our principles we have participated in the project to reform the lighting system of Puente la Reina / Gares, Guirguillano, Artazu, etc.. Currently, the Pamplona Planetarium is part of the Spanish Network for the Study of Light Pollution, a group of Spanish research centers, Universities and Science centers.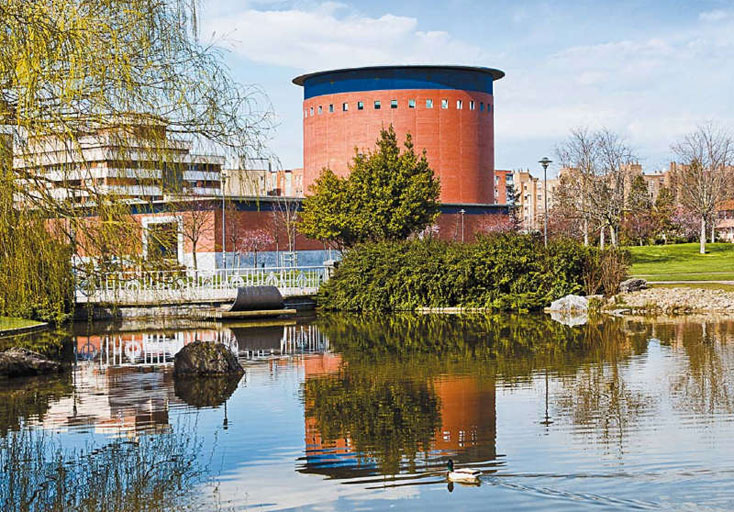 Tornamira stars theater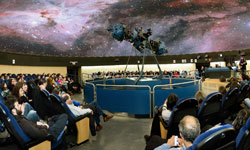 Under a 20 meters dome (628 sqm) is located the Zeiss VI A Star Projector and the fulldome video-projection systems for a maximum audience of 200 people. Most of the programs offered to the public, groups or to the schools have been made (written, directed, produced and mounted) by the production team of this planetarium and many of them can be seen in other Spanish and foreign domes.
The girl who walked upside down, a program for kids that deals with the topic of light pollution and Energy for Life (December 2012), a production that deals with the origin and use of energy in our society, are our latest creations. We have also worked on the Spanish version of Losing the Dark, the "fulldome pill" produced by the IDA in collaboration with the IAU and the IPS and performed by Loch Ness Productions, aimed to report worldwide the problem of light pollution and how to avoid it.
Ibn'Ezra conference room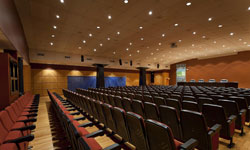 With a capacity of 230 seats, the Ibn'Ezra room is designed to host conferences, meetings, shows, etc. It is located right in front of the building main entrance. This room is going to be the central place of the symposium.
Hall and exhibitions room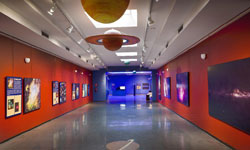 The place where the planetarium temporary and permanent exhibitions are mounted will serve as support for the symposium to host the exhibition of posters, coffee breaks, etc..